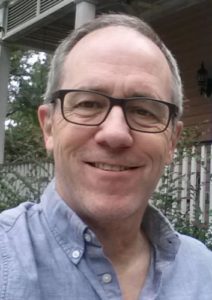 Eric Johnson RPT
Eric bought a home on Daniel Island in 2008 and services pianos all along the Eastern seaboard, with a particular concentration in Charleston, Fairfield County Connecticut and New York City.  Eric has worked for manufacturers including Kimball, Yamaha and Bosendorfer. Eric was the primary concert US concert technician for Bosendorfer pianos and was director of Yamaha Artist Services. He has trained at the Bosendorfer factory in Vienna, Austria and has visited most of the European piano factories.
Even though they didn't know each other at the time, Eric also attended the Berklee College of Music as a composition major and was an institutional technician at both Berklee and the University of Wisconsin at Madison.
Eric is an active member of the Piano Technicians Guild and has passed the technical exams giving him the Registered Piano Technician (RPT) designation.
You can learn more about Eric here.